Capsule Caddy With 4 Dosing Capsules
Capsule Caddy With 4 Dosing Capsules
Capsule Caddy With 4 Dosing Capsules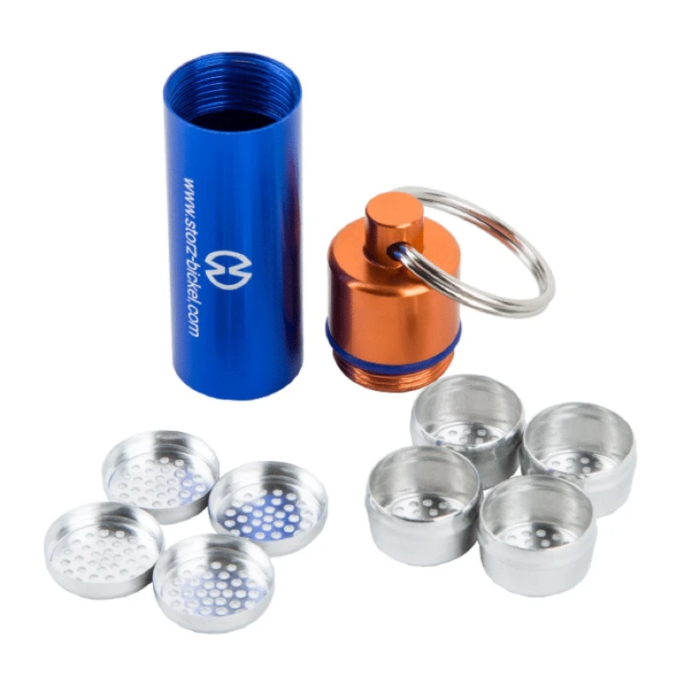 Storz & Bickel Capsule Caddy is perfect for vaping on the go. The capsules themselves make loading the vaporizer a breeze and also helps keep build up down in the herb chamber.
The Caddy has the capability to carry 4 loaded dosing capsules.  
These dosing capsules are compatible with both the crafty and mighty vaporizer. And with a reducer installed can also be used with both volcano vaporizers. But only with easy valve system.
Included
1 x Capsule Caddy
4 x Dosing Capsules
Disclaimer
Under Section 9A of the misuse of Drugs Act 1974, it is an offence to supply or offer to supply any article which may be used or adapted to be used for taking illegal drugs, believing that the article will be used in such a way. None of these products are sold for the purpose of drug taking, preparation, or cultivation, and if a customer gives us any reason to believe this is not being used for Medicinal Cannabis we will refuse and refund your order.