Ruthless On Ice EZ Duz It Ice 100ml 0mg Shortfill
Ruthless On Ice EZ Duz It Ice 100ml 0mg Shortfill
Ruthless On Ice EZ Duz It Ice 100ml 0mg Shortfill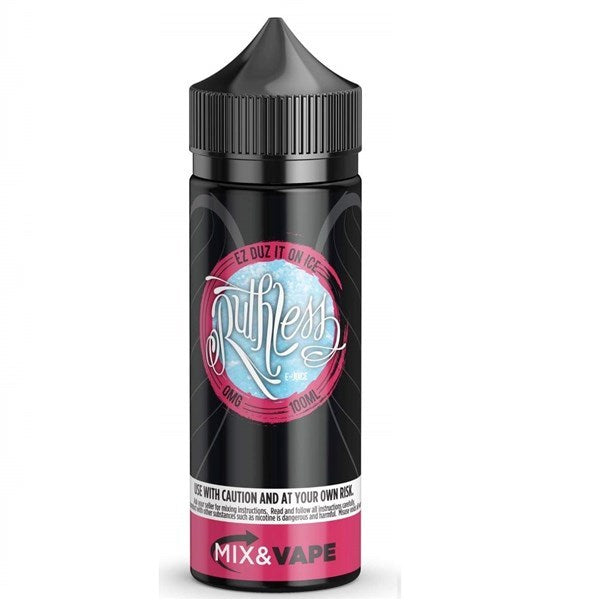 Ruthless on Ice EZ Duz It on ice features a combination of strawberry and watermelon with an added menthol exhale.

This is a HIGH VG E-liquid to be used with Sub-ohm Tanks.
MG: 0mg
Capacity: 120ml (Shortfill)
60VG / 40PG
CLICK BELOW TO ADD YOUR NIC:

Add 2 x nic shots to make a 3mg. Add discount code 2xfreenic at the end of check out.
DISCLAIMER: Any High VG 0mg E-liquids will not be sent with the required nicotine if it is not added to your basket.