Lost Mary Tappo Pods Banana Ice Pods 20mg x2
Lost Mary Tappo Pods Banana Ice Pods 20mg x2
Lost Mary Tappo Pods Banana Ice Pods 20mg x2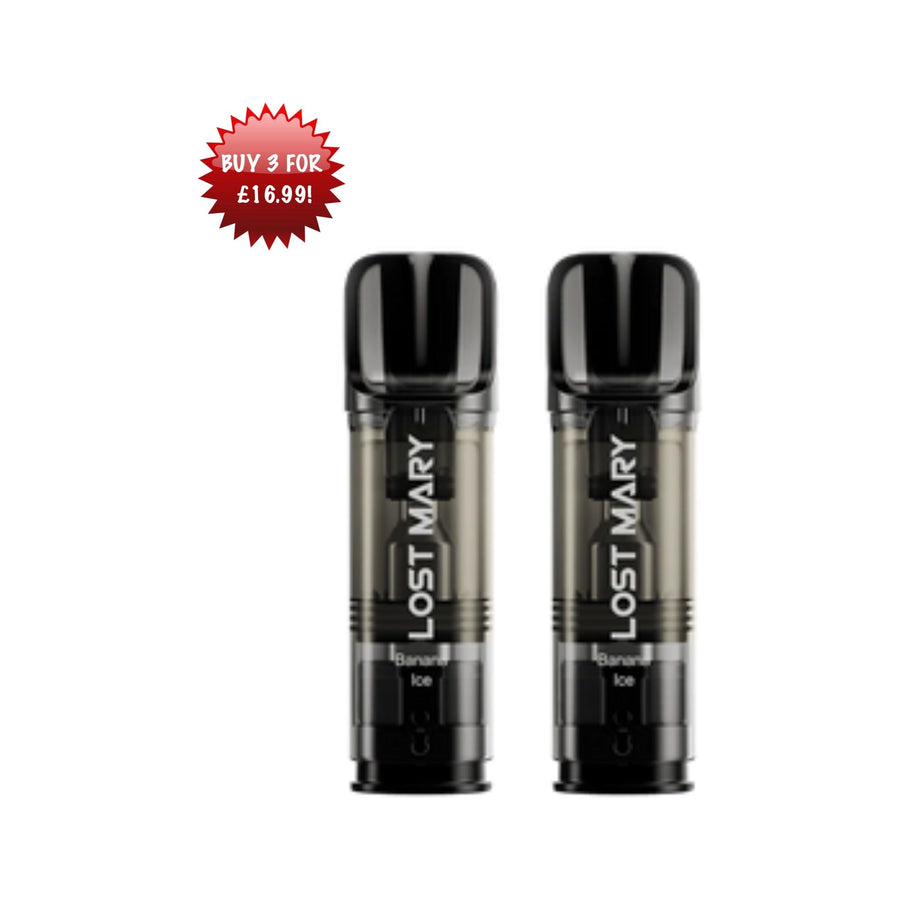 COMING SOON!
*Please note the special offer only applies to 3 of the same flavour*
Banana Ice Tappo Pods by Lost Mary take the sweet creamy flavouring and added a touch of ice on the exhale
Flavour: Banana Ice
MG: 20mg
Capacity: 2ml
Please Note: The coil is not already primed and does require the e-liquid to be released into the pod, you can do this by pushing the mouth piece onto the pod breaking the seal and releasing the e-liquid into the coil, please allow a few seconds for the e-liquid to run before using. 
Each pack contains 2 prefilled pods.