Panther Bar by Dr Vapes 5500 Puffs Berry Heaven 50mg / 5%
Panther Bar by Dr Vapes 5500 Puffs Berry Heaven 50mg / 5%
Panther Bar by Dr Vapes 5500 Puffs Berry Heaven 50mg / 5%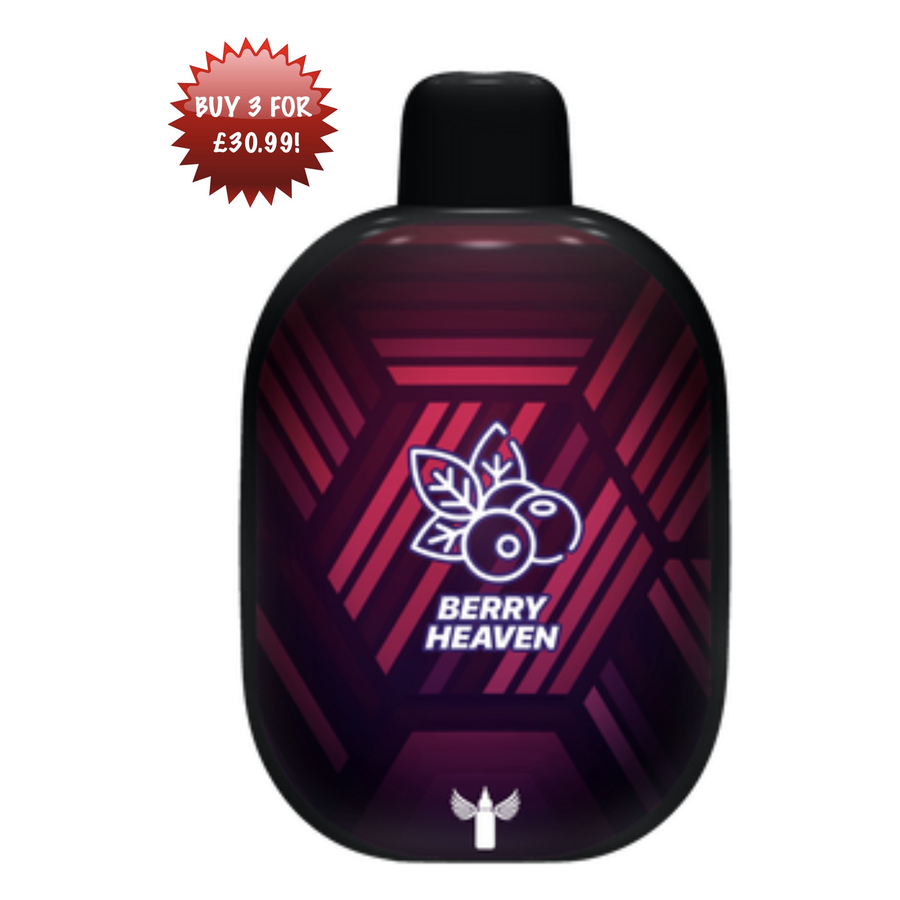 *Please note the special offer only applies to 3 of the same flavour*
Introducing the new Panther Bar 5500 puffs disposable! Featuring an ergonomic design that sits perfectly in the palm and unique drip tip for improved vaping satisfaction with the very best of UK made flavours combined with the latest technologies all to deliver an exceptional vaping experience. To charge the device you must use a USB Type-C cable and a 1amp wall plug.

Flavour:Berry Heaven  
               Experience our Berry Heaven Panther Bar, a deliciously crafted vape juice
               made with the finest blend of premium berries sourced from both local and
               distant regions. Each puff of our expertly crafted formula delivers a juicy and
               sweet flavour that will leave your taste buds craving for more.
FEATURES:
12 carefully selected flavours to cater to a variety of smoker preferences




True 5500 puffs for lasting use




UK-made e-liquids from Dr Vapes' signature ranges




Original device design created by Dr Vapes




Ultra-quick USB-C charging for minimal downtime and uninterrupted vaping pleasure



Mesh coil technology for optimal flavour delivery and consistency


SPECIFICATIPONS:
Dimensions: 52x24x83mm




Liquid Capacity: 9.5ml

MG: 50mg / 5%
Approx. Puff Count: 5500
Cell Capacity: 550mAh
Output Current: 3.5V/ 3A
Coil Resistance: 1.2Ω
Charge Port: Type-C
Charge Time: 80 - 120min
Charging Rating: DC5V,0.35A
DO NOT CHARGE VIA PHONE OR ANY FAST OR SUPER CHARGING PLUGS! You can use any 1amp or below plug or car charger but this must be 1amp or below. 
WHAT YOU CAN USE:

LAPTOP

TV

COMPUTER

GAME CONSOLE 

ANY 1AMP OR BELOW PLUG
CLICK HERE to add 1amp plug and USB Type-C charger to your basket