Innokin Zlide Top Tank Silver
Innokin Zlide Top Tank Silver
Innokin Zlide Top Tank Silver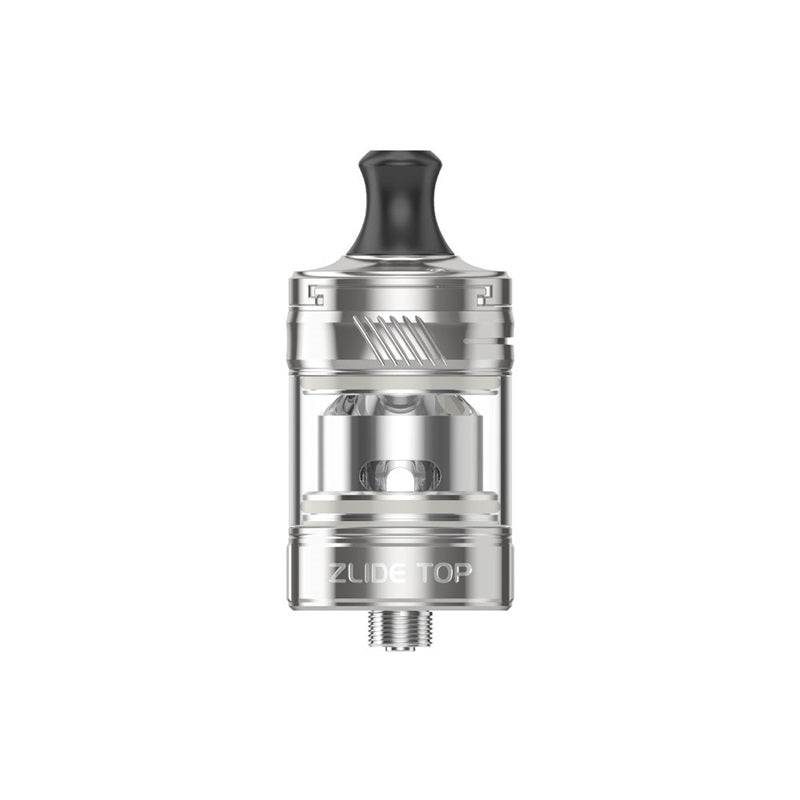 The Innokin Zlide Top tank is a great option for any vaper thanks to being so versatile and simple to use. The adjustable airflow is located at the top, meaning far less chance of leakage. It can hold up to 2ml of e-liquid and compatibility with the whole Zenith coil range means it's able to produce everything from an MTL (Mouth To Lung) to a DTL (Direct To Lung) inhale. Plus, with its 510 connection, the Zlide Top can be paired with a huge range of different vape mods too.

Coils for this tank:
Always leave your coil to soak for 10 minutes in your tank before you use it.
Features:
2ml Capacity
MTL/DTL Vaping
Top Filling Tank
Adjustable Airflow
Compatible With Zenith Coils
With the Innokin Zlide Top, adding e-liquid is made easy. All you need to do is slide the top part of the tank to reveal the large e-liquid inlet. Using an e-liquid that's 70% VG or higher will deliver the best results for coils that are less than 0.6 Ohms. However, to match coils that are 0.7 Ohms and more, we'd recommend using an e-liquid with a 50% PG or a higher concentration.