Sunstate Honey Sticks 250mg Cinnamon 25
Sunstate Honey Sticks 250mg Cinnamon 25
Sunstate Honey Sticks 250mg Cinnamon 25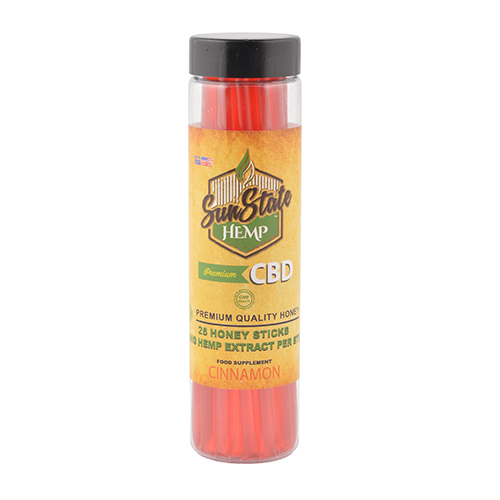 10MG Per Honey Stick.
Sun State Hemp has selected wildflower honey imported from Colorado for its notable health benefits. This honey's ability to increase energy levels, its antioxidant properties as well as working wonders for the health of your skin, digestion and respiratory systems has made it a must have.
CBD Honey sticks are one of the easiest and most convenient ways to incorporate CBD into your daily routine. Delicious & effective, each stick is packed with enough flavour to satisfy your sweet tooth.
Infused with organic full spectrum hemp oil, honey sticks can be consumed directly or used as a sweetener for food and drink. With coffee, tea, toast or cereal!
MG: 10mg (Per Honey Stick)
Flavour: Cinnamon Honey
Pack x 25pcs