Valyrian 2 0.14 Mesh
Valyrian 2 0.14 Mesh
Valyrian 2 0.14 Mesh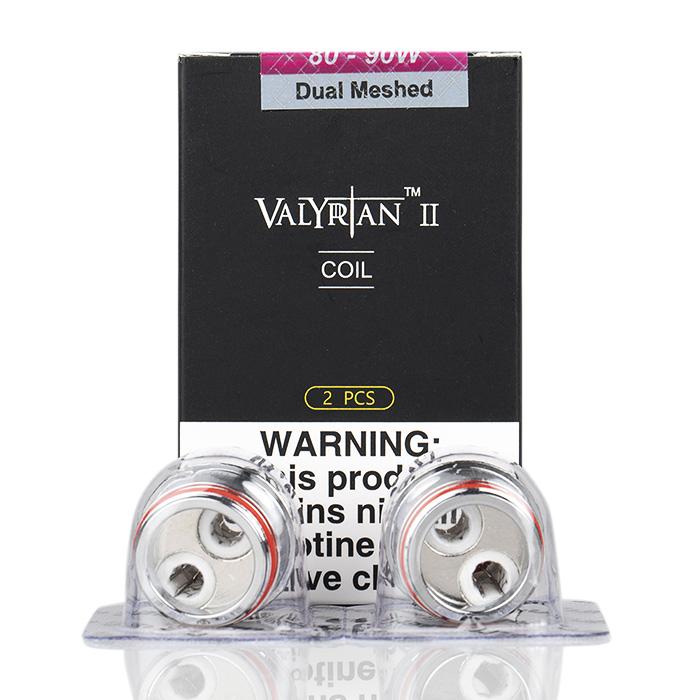 Uwell Valyrian II 2 Coil Series consists of : 0.15ohm Quadruple coil: 0.32ohm UN2 Single meshed coil: 0.14ohm UN2-2 Dual meshed coil: 0.16ohm UN2-3 Triple meshed coil. The max resistance reaches to 120W for the quadruple coil. It is designed for the Uwell Valyrian 2 Sub-Ohm tank, implementing threaded coil installation device and features organic cotton as a highly efficient wicking medium. Valyrian II adopts FeCrAI design to enhance the flavour and airflow to a high level for your vaping experience. 
These coils are compatible with High VG E-liquids and are used for direct to lung vaping.
Wattage: 80-90w
Ohms: 0.14ohm Mesh 
2 x Pcs Per Pack
Always leave your coil to soak for 10 minutes in your tank before you use it.