Voopoo TPP Mesh Coils DM2 0.2ohm 40-60w
Voopoo TPP Mesh Coils DM2 0.2ohm 40-60w
Voopoo TPP Mesh Coils DM2 0.2ohm 40-60w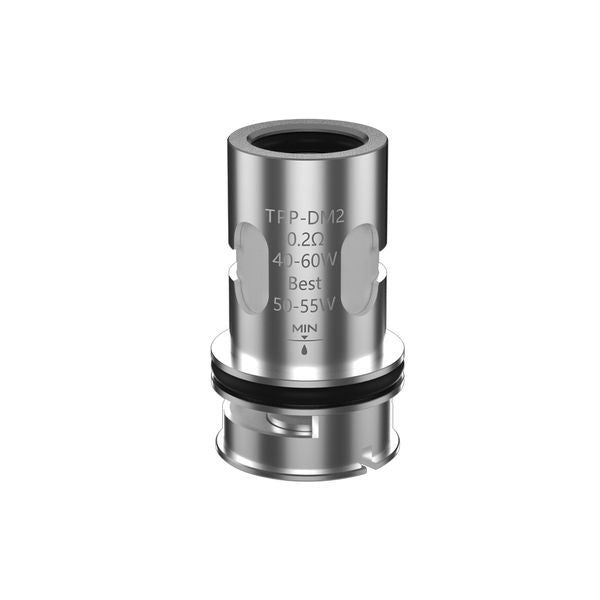 Voopoo TPP Mesh Coils DM2.
These coils a compatible with High VG E-liquid and are used for direct to lung vaping.
Wattage: 40-60w
Ohms: 0.2ohm


Welcome the VOOPOO TPP Mesh Coil which is best for TPP Pod Tank. With 0.15ohm TPP-DM1 and 0.2ohm TPP-DM2 for your selection.
Parameters
Quantity: 3pcs/pack
Coil:
Mesh Coil TPP-DM1
Resistance: 0.15ohm
Power Range: 60~80W
Recommended E-liquid: Nicotine≤10mg
Mesh Coil TPP-DM2
Resistance: 0.2ohm
Power Range:40~60W
Recommended E-liquid: Nicotine≤10mg
Always leave your coil to soak for 10 minutes in your tank before you use it.